Miguel Ángel García, Councillor of the Rector Major for Youth Ministry, and Sr Runita Borja, Councillor for Youth Ministry of the Daughters of Mary Help of Christians, are already among the pilgrims of World Youth Day Lisbon 2023.
Tomorrow, 2 August, the two leaders will be present at the special programme of the Salesian Family at WYD Lisbon 2023, which will take place in Lisbon and Estoril.
In the morning, with the Rector Major of the Salesians and the Mother General of the FMA, at the SYM Forum, they will have the opportunity to reflect with the young people on the role of the Salesian Youth Movement within the Church and to share different visions and experiences. About 300 young people representing the various Salesian Provinces are participating in this meeting.
In the afternoon, the SYM Festival will bring together the approximately 8,000 young Salesian pilgrims from 78 nationalities registered for this WYD.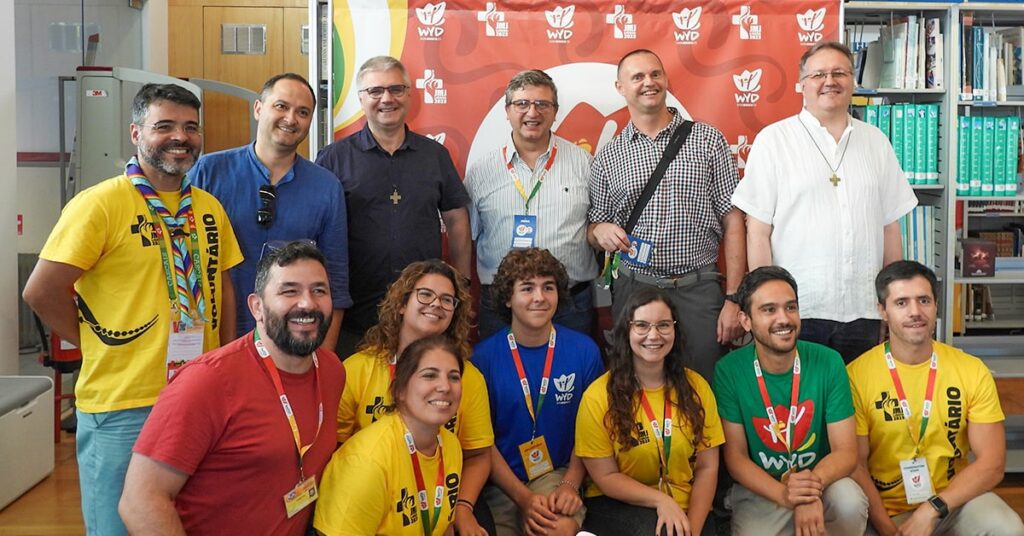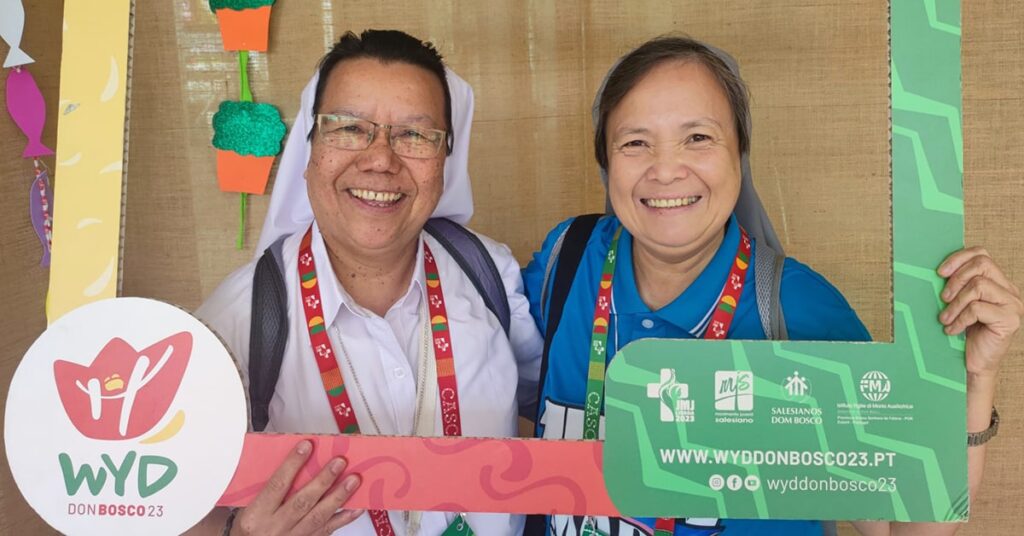 Those responsible for Youth Ministry will be present at the various moments of the Day. Also present are Fr Rafael Bejano and Fr Dariuz Jozwik, from the Youth Ministry Team, and Sister Lolia Neli, collaborator of the FMA Youth Ministry Sector.
Today, 1 August, the first day of the Day, the Opening Mass will be held at 7 pm, presided by the Cardinal Patriarch of Lisbon, Manuel Clemente, in the Eduardo VII Park, which for these days will be called "Hill of Encounter".
At the beginning of the afternoon, the young people of the SYM of Portugal will make their debut in the animation of the Youth Festival with a parade in Chiado. The young people of the Musicentro dos Salesianos de Lisboa promise to animate the streets of the city centre with music.
In the evening, the Musical Dom Bosco will be premiered at the Auditorium of the Oceans, at the Lisbon Casino, in Expo Park, at 21.30. With free admission, access to the venue is free for pilgrims who can travel using the Metro network, to Oriente station, red line. The show will have four sessions, on 1 August, at 21h30; on 2, at 19h00; and on 3 and 4 at 21h00.