The organization of WYD DON BOSCO 23, responsible for the participation of the worldwide Salesian Youth Movement in next year's WYD, was presented to the educators of the Salesian school in Lisbon.
Lisbon will host next year, from August 1 to 6, 2023, the greatest youth event of the Church. João Fialho, one of the coordinators of this organization, gave a presentation of the week of World Youth Day (WYD), highlighting the key moments of the meeting: the Opening Mass, the Welcoming Ceremony for the Holy Father, the Way of the Cross, the Vigil and the Sending Mass.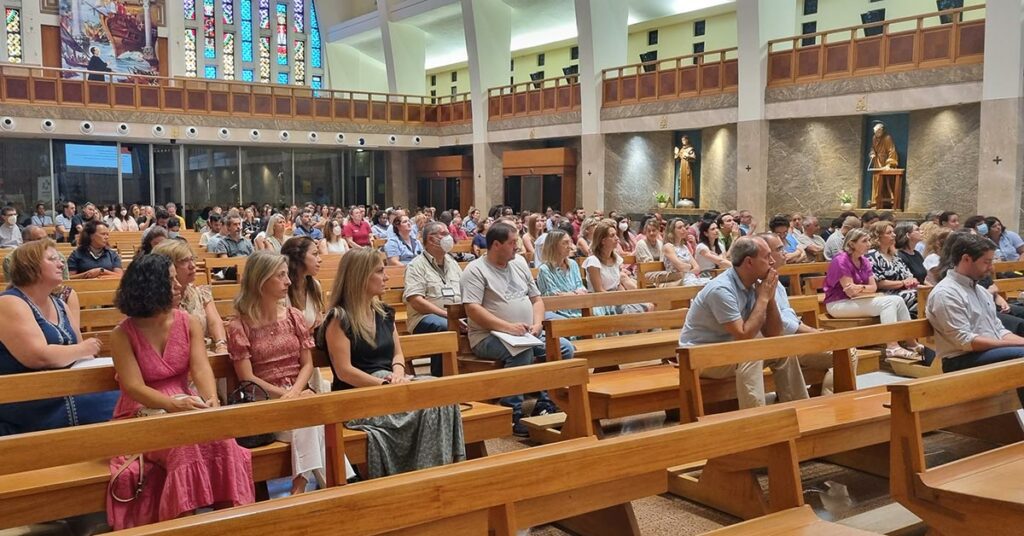 The Patrons of this edition of WYD were also presented, highlighting St. John Bosco.
The presentation took place on July 19th in the Church of Nossa Senhora Auxiliadora in Lisbon, during the presentation to the Salesian educators of the pastoral theme for 2022/2023: "Rise and celebrate". Inspired by the theme that Pope Francis defined for World Youth Day 2023 – "Mary arose and went with haste" (Lk 1:39) -, this Pastoral Theme aims to help live, in the best way, the time of Grace that is approaching.