It was at the window of the Apostolic Palace that Pope Francis marked the opening of registration for World Youth Day in Lisbon in 2023.
The moment happened during the recitation of the Angelus in St Peter's Square at the Vatican in Rome on Sunday 23 October.
Alongside Pope Francis were two young Portuguese women, students at La Sapienza University in Rome under the Erasmus Programme.
"I have invited two young Portuguese women to be here with me while I also register as a pilgrim," Pope Francis said as he clicked on his tablet, formalising the registration. "I have already signed up! Dear young people, I invite you to participate in this meeting in which, after a long period of estrangement and isolation, we will rediscover the joy of the fraternal embrace between peoples and between generations, of which we have so much need," he announced to those present in the Square.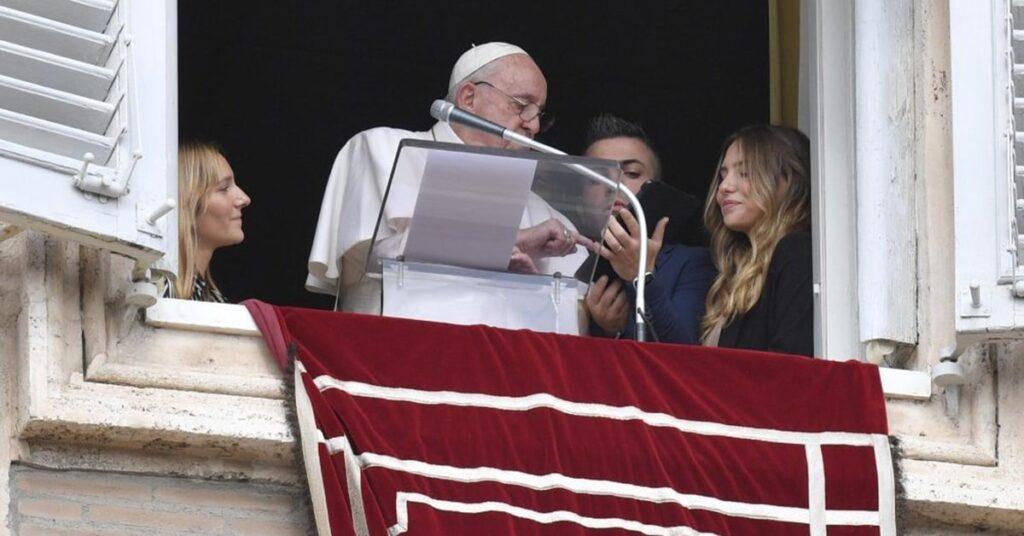 The President of the WYD Lisbon 2023 Foundation, D. Américo Aguiar, recalled that "the opening of registration marks a new milestone for the organization of WYD Lisbon 2023, in which everyone is invited to participate in an international gathering that aims to promote peace, unity and fraternity among peoples and nations around the world".
All information about participation in WYD Lisbon 2023 is available at https://www.lisboa2023.org/en/.