The Salesian houses in Portugal continue to prepare to participate in the World Day of Youth.
The month of March was marked by another meeting to prepare for the World Day youth Lisbon 2023, in the Salesians of Lisbon. There were about 90 participants who reflected on the dimension of prayer and the Spirituality of this great week, which is approaching.
Francisca Loureiro, one of the youngsters who is part of the team that is preparing the "city of Joy", was present and introduced the "vocational fair", the "park of forgiveness", motivating
young people visiting these spaces of wyd Lisbon 2023. The meeting ended with a moment of prayer. The participants were then invited to represent, in Chinese shadows, the different stations of the cross.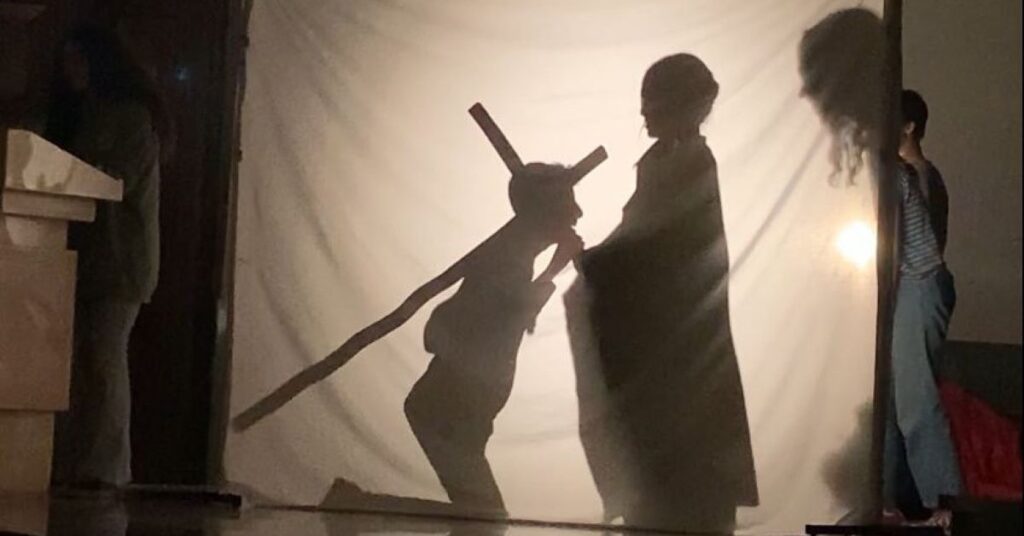 Salesians of Mirandela
On April 1st, the young people of the Salesian youth movement of Mirandela, responding to the appeal made by Pope Francis in the encyclical "Laudato si", took the initiative to plant some olive trees. In preparation for World Youth Day Lisbon 2023, while responding to the challenge launched by the World Youth Day (WYD)Foundation Lisbon 2023, this initiative aimed to take care of biodiversity and warn of the effects of climate change. The olive trees planted were offered by the municipality of Mirandela.