The first elements of the cast begin to arrive. The "Musical Dom Bosco" entered the last week of rehearsals. Scene rehearsals, running rehearsals and voice rehearsals. Since February, late Friday afternoons and Saturday mornings have been dedicated to the show that will be presented at the Auditorium dos Oceanos in Casino de Lisboa, for hundreds of people. Since mid-July, they have been rehearsing daily. Demanding.
The "Musical Dom Bosco" is an adaptation of the original Italian "Don Bosco, il musical", with texts by Renato Baigioli and Piero Castellacci, and music by Alessandro Aliscioni and Achille Oliva, and will be presented by the Salesians of Lisbon at the Youth Festival during the World Youth Day Lisbon 2023. It will have four sessions, on August 1st, at 21:30; day 2, at 19:00; and on the 3rd and 4th at 21:00.
Clara Martinez, 21 years old, guides the group in warming up and vocalizing. She has a secondary course in singing at the Conservatory, did competition dancing for several years, was part of the children's choir at the University of Lisbon, has a jazz band, is studying Communication Sciences, but remains very focused on dance and singing classes, and also gives singing lessons. When auditions for the musical opened, she signed up.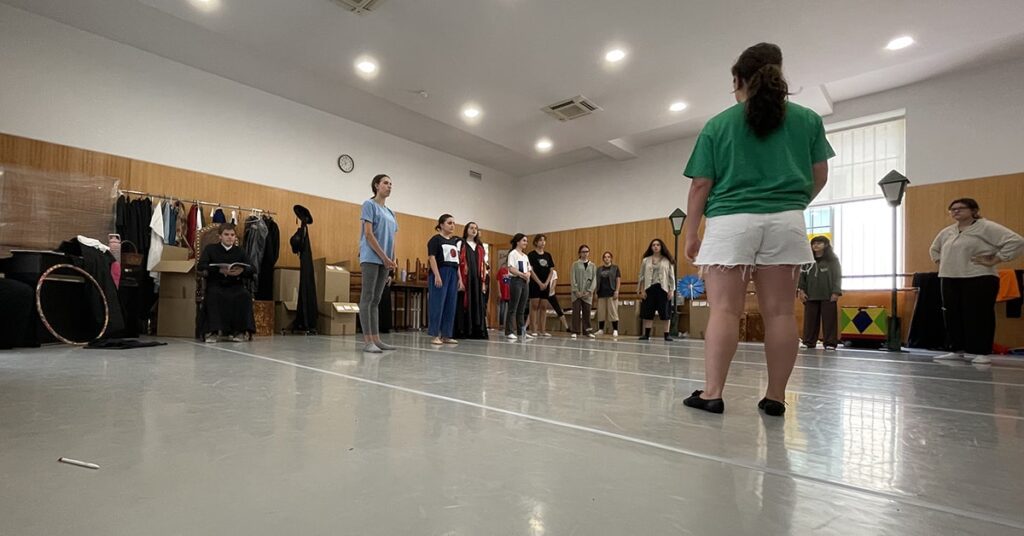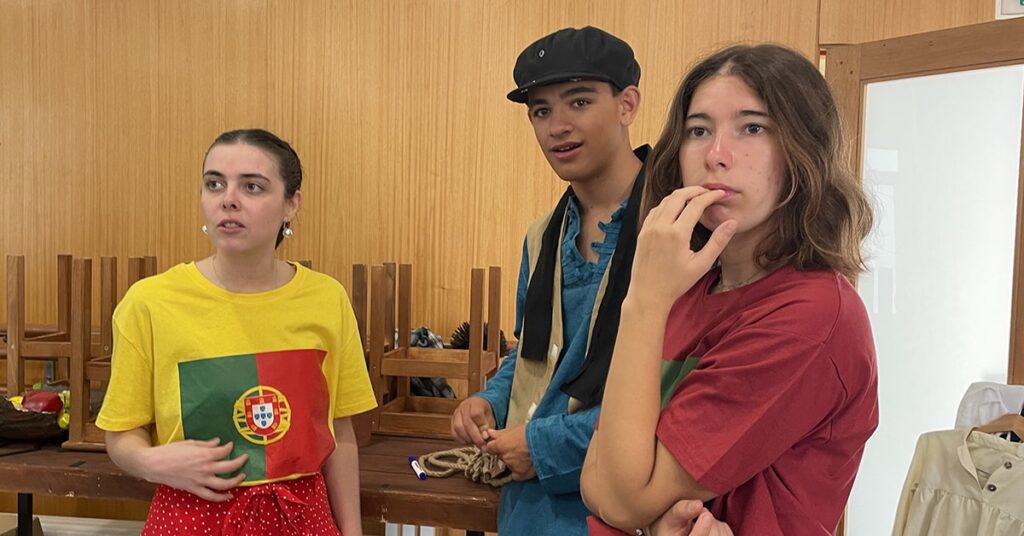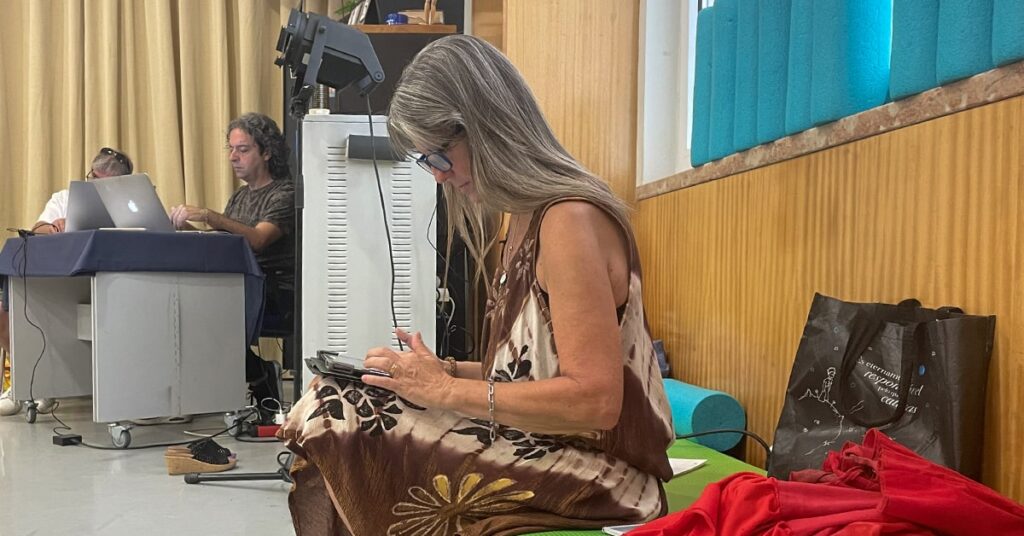 Ana de Morais, or Bibi, the family name by which she is better known, takes notes. Adjustments to the choreography, props on stage, wardrobe, and gives indications for the placement of voices. Dance and Theater Teacher, she is responsible for the artistic direction.
There are about 90 minutes to tell the story of the founder of the Salesian work, "Father and Master of Youth", and patron of WYD Lisbon 2023. The story of a priest who dedicated his life to orphaned and disadvantaged young people, from the dream he had as a child until it came to fruition in the form of the Salesian Family.
"This is our tribute"
"When we learned that WYD would be held in Portugal, it was natural to include this musical in our proposals for the Youth Festival," says Luís Carlos Peleira, a teacher at the Salesian Music Center in Lisbon. "Don Bosco is one of the patrons of WYD and this is our tribute".
There will be 31 actors on stage. They are students of the Musical Theater at Musicentro de Lisboa, former students and young people who auditioned, with experience in dance, singing and theater. Also participating in these performances are 11 dancers from the Ana Mangericão Dance School. The cast also has the special participation of actress Maria Curado Ribeiro, granddaughter of Curado Ribeiro and daughter of Rita Curado Ribeiro, both theater, film and television actors.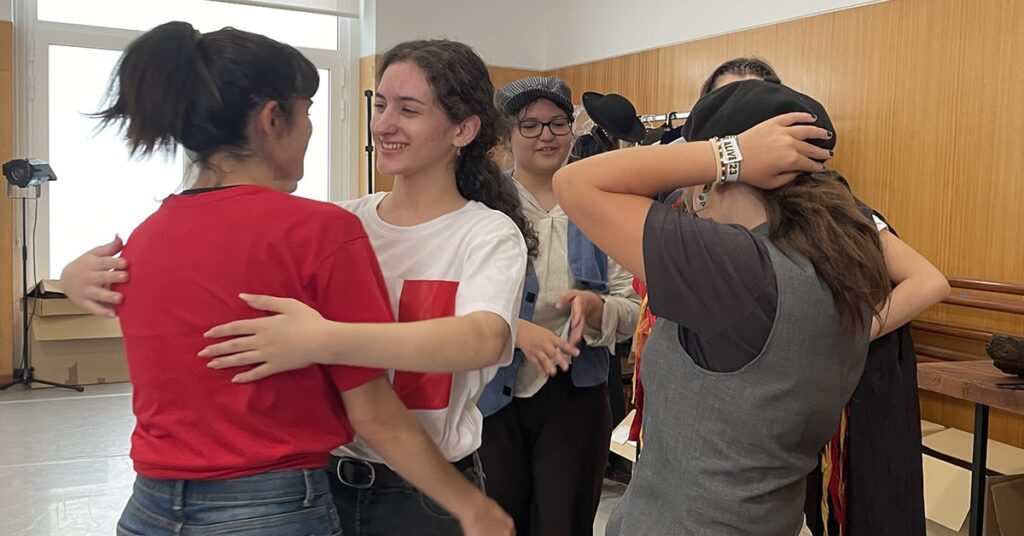 Paulo Peleira is 19 years old, he has been participating in all the presentations of the Musical Theatre of Salesianos in Lisbon for ten years. He is the son of Ana de Morais and Luís Carlos Peleira and is a former student. He attends Dance and Musical Theater classes, and music training, harmony and electric bass classes at the Musicentro. Paul grew up with the Salesian charism around him. He hopes that the musical and the story of Saint John Bosco will touch everyone's hearts. "We are going to represent the founder of the Salesians, who must be shown to the whole world", he defends.
Carolina Berlin already has a lot of experience in Musicentro performances. In this musical, she plays the role of Marguerite Occhiena, Mother of Don Bosco and maternal figure for the young people welcomed by him at the Oratory in Valdocco. She is 26 years old, practically the age that Mãe Margarida was when she became a widow. "Being in a situation of poverty, having to take care of three children, an elderly and very sick mother-in-law and managing everything with kindness, with joy, with toughness but firmness". "I don't think I could ever do it." Therefore, Carolina says she is an inspiration. "Later, she chose to help Don Bosco in his work. When she could let others take care of her, she chose to take care of hundreds of children. Suffering was not alien to her, weariness was not alien to her, poverty was not alien to her. And she knew the importance of doing what you have to do", she summarizes.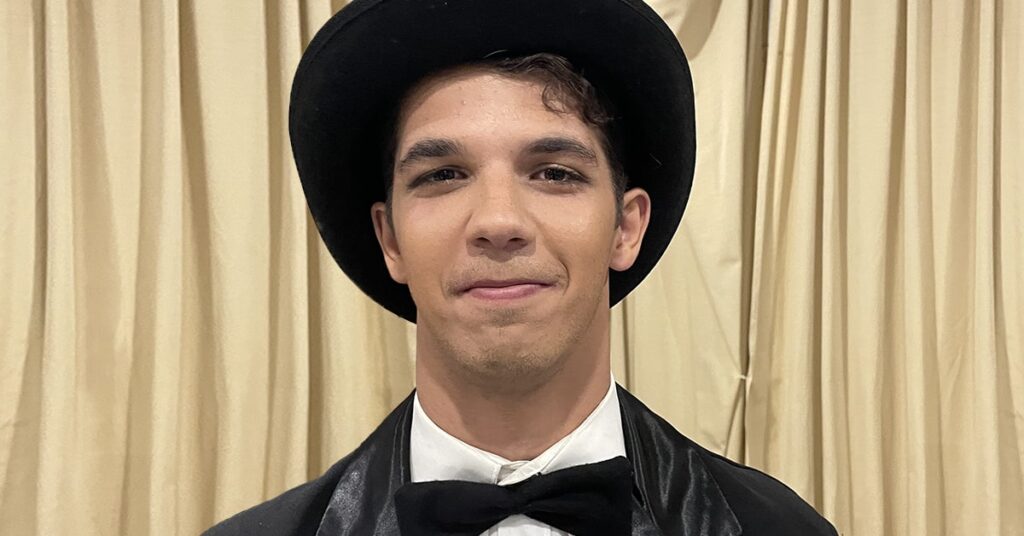 A message of love and hope
João Baptista, 33, will play the protagonist, St. John Bosco. He was a student at the Musicentro de Lisboa and has already taken part in other musicals presented by the school. João has to manage all his time rigorously: the young doctor divides these days between fatherhood – he was a father about a year ago – work and rehearsals. "But it's because I like it", he says with a smile.
"I have already commented on this in rehearsals – he explains. I think we should see this as an important mission. We live in very complicated times, when everything we see is very cruel, very difficult, and it's hard to find things that give us hope." That's why he believes everyone should watch this musical. "People need to see love, they need love," he stresses.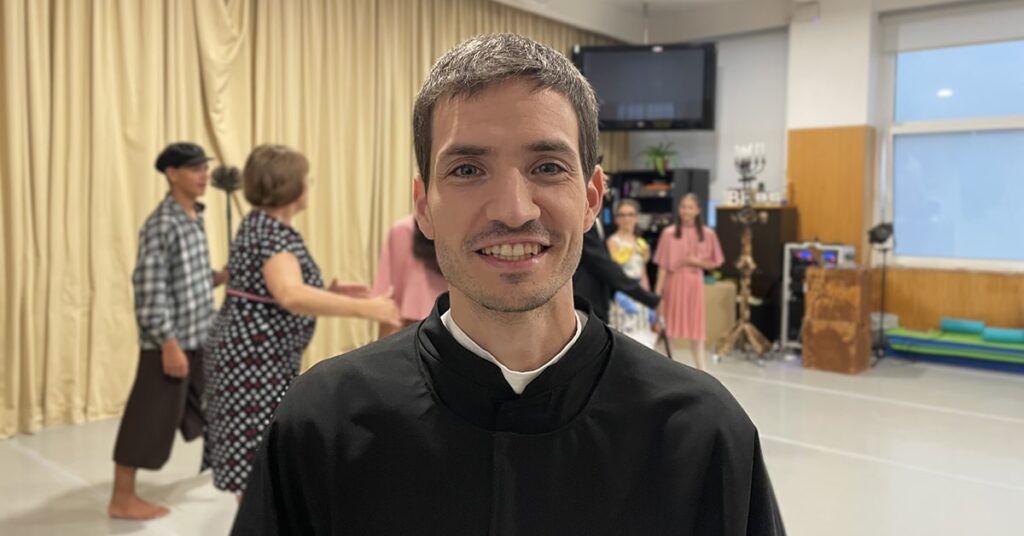 For him, Don Bosco was "first of all a man of faith. He was a man of love, a kind man, very stubborn, very persistent. It was a godsend." John recalls the impression of the trip he made a few years ago to the places of Don Bosco in Turin. "It was an unforgettable experience to enter that first oratory".
Clara believes that the public will leave the auditorium "with material to think about". "This can be a musical, very cute, very lively, that entertains, but the message remains current: you can always fight for the good, and it doesn't take much. That everyone can come together for the greater good."
For Carolina, the story "is told in a very entertaining way too". "I think this musical translates what youth is, joy, and the way we want to transmit our faith and the lives of saints and patrons, something that is not very explored in the Journeys", she says.
Clara, Paulo and João will participate for the first time in a World Youth Day. Clara hopes to be able to participate in all the events that her rehearsal and performance schedule allows. Paulo wants to participate, at least, in the catecheses during the morning and in the main events of the weekend.
Carolina participated in WYD in Kraków in 2016. "It actually changed my life. I was very asleep in my faith, and it was something that woke me up". In Lisbon, she wants to "live" Parque do Perdão and visit the Vocations Fair. "I hope to be able to enjoy the mornings and walk around the city of Lisbon and experience the Journey like any other pilgrim".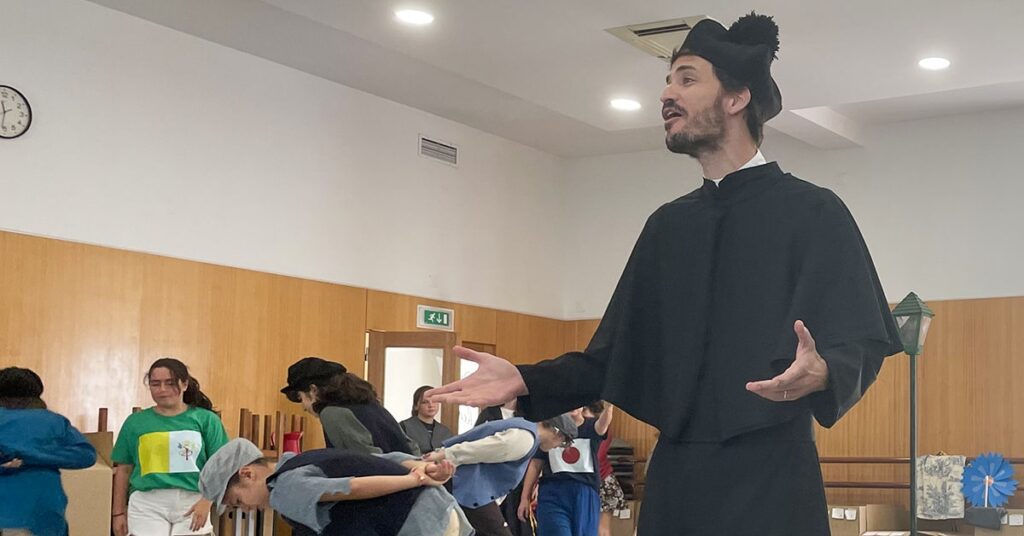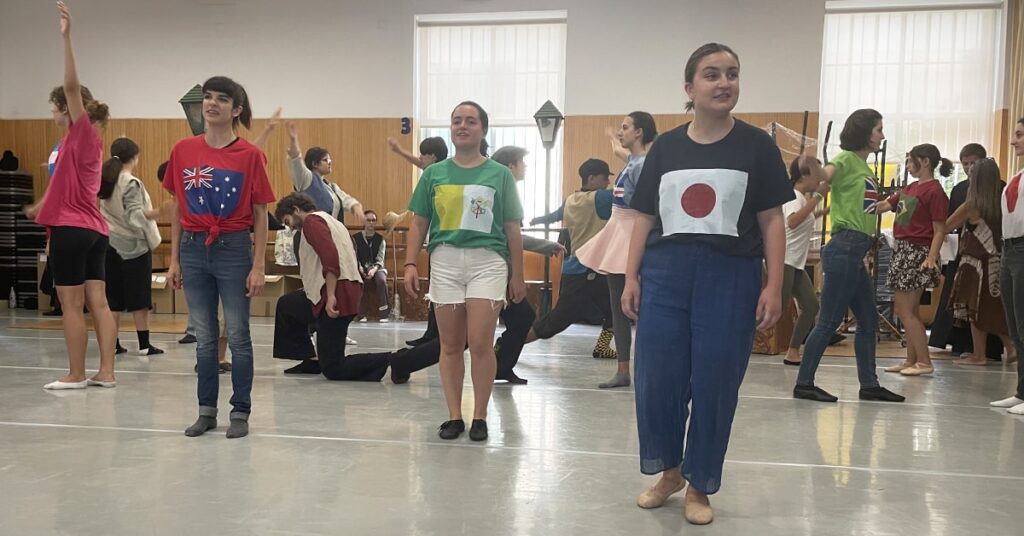 For Carolina, as the 1st of August approaches, anxiety and enthusiasm increase and not even the eight hours of work and the two hours of daily rehearsal let her down. "The body refuses to get tired", she explains. "All this happens because of him. [Don Bosco] never got tired, we won't get tired either".
The scale and importance of the event may cause extra nervousness in the young cast.
"Now none, I feel a lot of responsibility. I know I will. It's part of it," says João.
"I'm always nervous, even in rehearsals", confesses Paulo. "It's normal, it means that the actor is prepared, at least for me, that means it will go well".
"We all did a good job and we're excited to share this story," says Carolina.
Luís Carlos adds: "There will be young people watching a show presented by other young people. I think it will be a success and very rewarding for those who had the opportunity to prepare it".
Clara concludes: "It's not every day that you see a group of young Portuguese people putting on a show of this scale, with this level of dedication and passion, with this message. It is much bigger than us, than each of these little artists".
"It will go well", Bibi guarantees. "It always runs well. Don Bosco always helps".