"We are here in this city that is yours". These were the words of Cardinal Manuel Clemente, Patriarch of Lisbon, who began the Opening Mass of World Youth Day in Lisbon.
The pilgrims began to move hours before the start of the Mass, pouring through the streets of the city, towards the Hill of the Meeting, in Eduardo VII Park, right in the heart of Lisbon. A strong security contingent, which worked perfectly, ensured that everyone had quick access to the place of celebration.
With a rich and varied programme of entertainment, youthful joy was evident everywhere. Flags of many countries, dances, songs and smiles. Lots of smiles. Don Bosco would have felt at home.
And it was this wish that Mgr Clemente conveyed to everyone: "Welcome everyone! Welcome also in the ecumenical, interreligious and goodwill dimension that these days have and bring together. I wish you to feel at home in this common house where we will live the World Day. Welcome."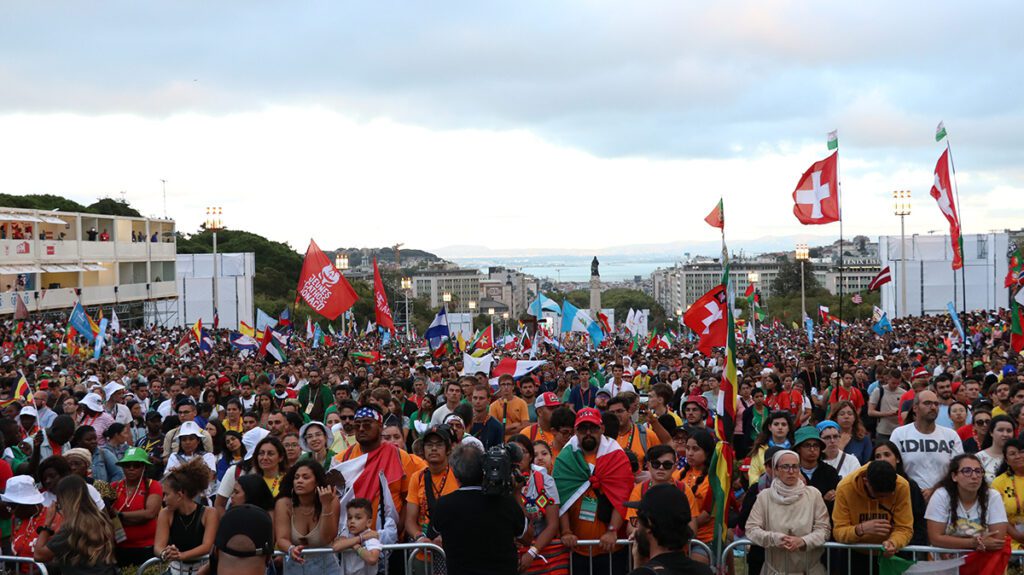 Starting from the Gospel of the Visitation, Mgr Manuel Clemente emphasised the importance of the journey. The journey that the young people have made to be here, and the Way that is life, seeing each day as a new stage. Like Mary, who carried him in her womb, the Patriarch of Lisbon challenged the young people to bring Jesus to others: "So you will be, in this haste without anxiety, as one who shares what he has. What has brought you here and you will bring added by the grace of these days!"
Concluding his homily, Mgr Manuel called on the young people to learn "with Mary to greet each and every one. Let us practise it intensely during the days of this World Youth Day."
And it was this spirit of communion that a young man from the Salesian Youth Movement in Spain emphasised: "Sometimes we believe that to pray well you have to be alone, but here among thousands of people, from different countries, with people you don't know, community prayer, celebrating in community, is very strong."
The Mass was animated by the choir and orchestra of WYD Lisbon 2023, made up of hundreds of young people from all over the country and conducted by conductor Joana Carneiro.
The celebration to welcome the Pope, next Thursday, and the Way of the Cross on Friday are scheduled for the same place.
The World Youth Day will take place in Lisbon from 1 to 6 August and its theme is: "Mary got up and left in haste" (Lk 1:39).