The meeting with the Pope was scheduled for 5.45pm, but young people started gathering hours earlier on the Hill of Encounter.
It was a few minutes before 5pm when the papamobile left the Nunciature. A crowd was present along the entire route. There were moments of great emotion with everyone wanting to greet the Pontiff.
Young people waved to the Pope throughout the journey, which lasted more than half an hour. Flags of all nations were waved enthusiastically and the Pope reciprocated all gestures.
Meanwhile, the stage was filling up with young people who waved to the crowd in jubilation and joy to the sound of the hymns of previous days.
When he arrived at the altar-palace of the Hill of Encounter, the Pope's smile was surpassed only by the smiles of the hundreds of thousands of young people who greeted him.
In his welcome message, the Cardinal-Patriarch of Lisbon emphasised the need to rejuvenate the Church with the presence and the word of the Pope, especially in a world that so desperately needs the beauty of the Gospel to shine forth. Highlighting the Holy Father's goodwill and encouragement in the organisation of this World Youth Day, the Cardinal-Patriarch recalled the Holy Father's call for a more supportive and fraternal world, "as the truth of the Gospel demands and humanity longs for."
It was in Portuguese that Pope Francis first addressed the young people at the beginning of the celebration. In his speech, Pope Francis began by thanking everyone for their presence, in response to Jesus' call. A call that is made by name. The expression "called by name" echoed several times in a speech marked by several references to the digital world, but also to messages sent by young people to the Pope. To the anxieties of young people who feel that there is no place for them in parishes and in the Church, the Pope replied that there is room for everyone in the Church, and invited pilgrims to repeat this several times.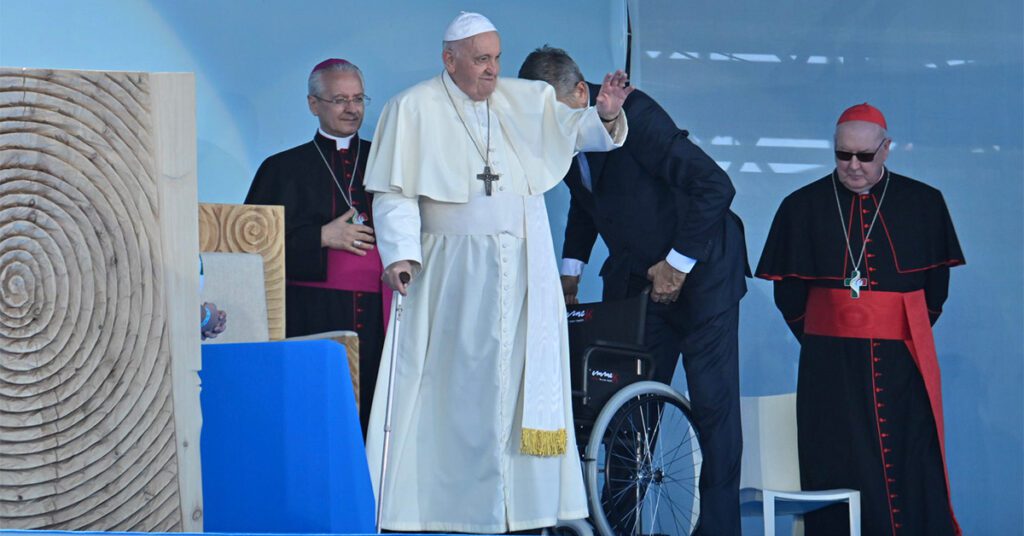 The Pope also invited young people to maintain a questioning attitude towards life, "because whoever asks remains restless and restlessness is the best remedy against habituation".
Concluding his message, Pope Francis emphasised the beauty of being loved and reminding others of this. He also asked that we always ask Jesus our questions and connect with him.
The WYD Welcoming Ceremony brought together half a million people and featured performances by fado singer Mariza, Héber Marques, Buba Espinho from Alentejo with the Rancho de Cantadores da Aldeia Nova de São Bento, and singer Salvador Seixas.