On May 18, the Auditorium of the Santa Ana College of the Daughters of Mary Help of Christians of Setubal hosted a choral concert in support of WYD DON BOSCO 23, the Salesian participation in World Youth Day.
To help involve the members of the Salesian communities of the Santa Ana College of the Daughters of Mary Help of Christians and of the Parish of St. Joseph in the World Youth Day, the Salesian presences of Setúbal organised a concert of choirs on May 18th. The initiative was also a fund-raising event to help with the accommodation of the pilgrims of the Salesian Youth Movement at WYD in Casa Santa Ana and in the Parish of St. Joseph.
The concert included the participation of the Setubal choral groups Notas Soltas and Coro Sénior da Associação de Socorros Mútuos.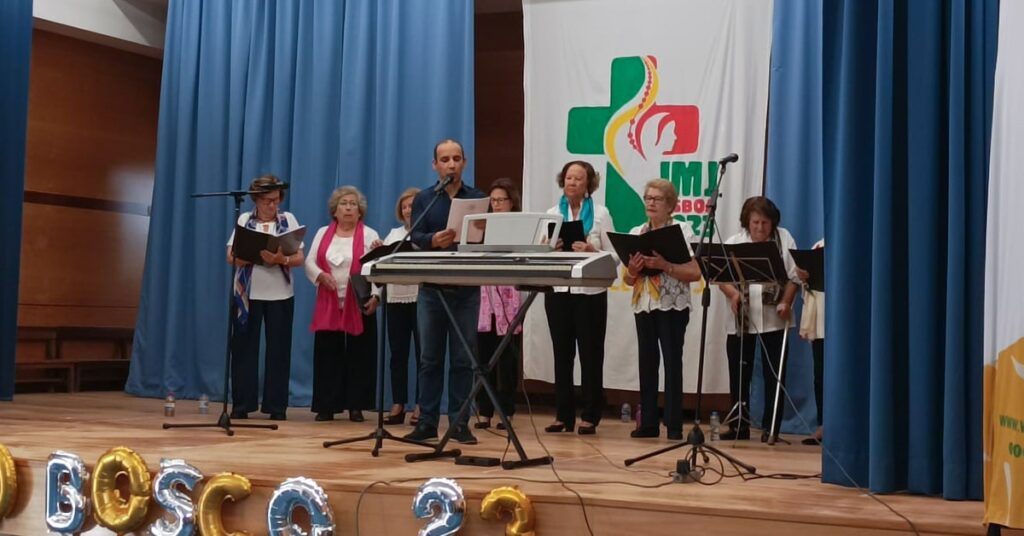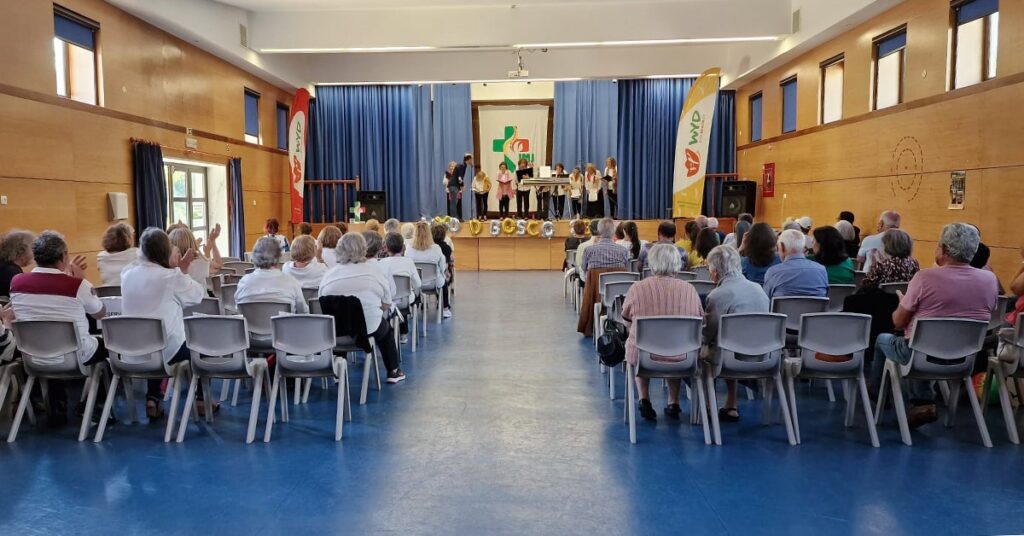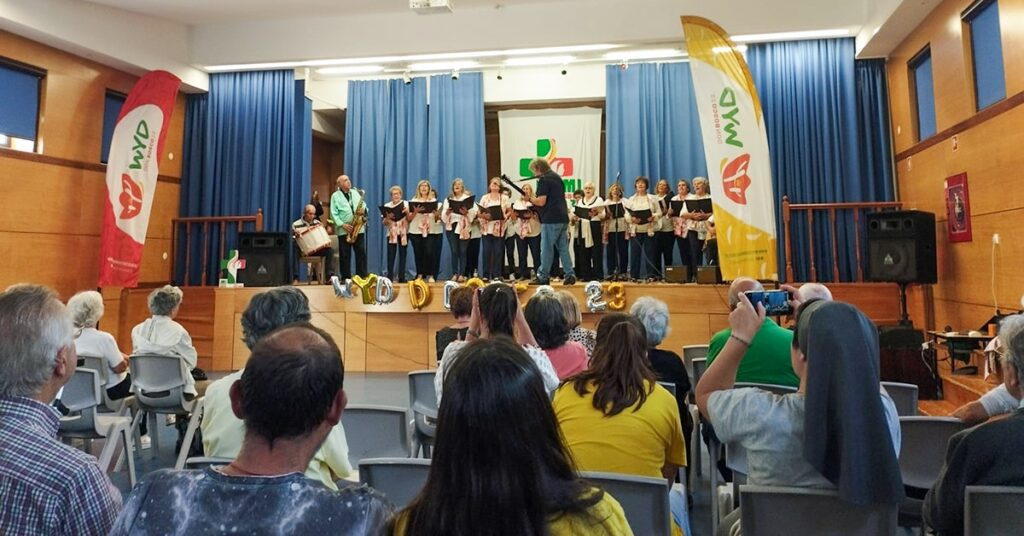 Although the artists have been on stage for many years, they were not tired. Inspired by the youthful spirit of the pilgrims who are getting ready to arrive, they provided an excellent afternoon with a lot of animation. The well-tuned voices caught everyone's attention and provided a real celebration.
Many of the artists offered a donation in addition to what their voices had already given, in a gesture of great generosity. It was a pleasant afternoon in which the joyful disposition was contagious and the music was of excellent quality. Salesian joy was audible in all the songs, which raised smiles and applause at every moment.
For the organisation, the final thought was one of thanks to the artists who offered their musical gifts at the service of God and of this cause in favour of young people.