The World Youth Day symbols were in the Setubal Vicariate between November 1st and 4th. The expectation of their arrival grew with the passing of the months and the echoes that came from other dioceses. It ended up confirming the great impact that this almost four-meter long cross and the picture of Our Lady Salus Populi Romani had on those who had the grace of crossing their lives with them.
Four intense days of great joy, during which several groups of young people were able to take these Christian references to many different realities: elderly institutions, institutions for physical and mental disabilities, schools, the local market, security forces, the hospital, Caritas institutions, sports clubs, social neighborhoods, artistic and cultural associations, and public spaces.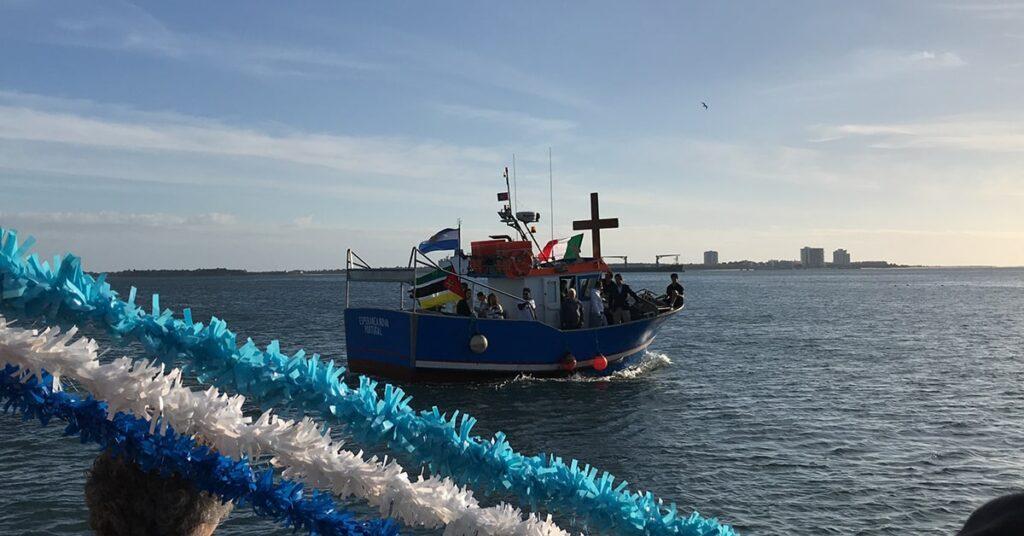 On November 1st, two processions took place, one at sea and the other on land, with the presence of all the parish communities in the vicariate and the participation of thousands of people.
At the end of the day, the city was offered a great Youth Festival in the Bocage square, with young artists from the city. The Christian communities prepared a little market, with stalls selling food, as well as other products, to raise funds for young people preparing for their participation in WYD.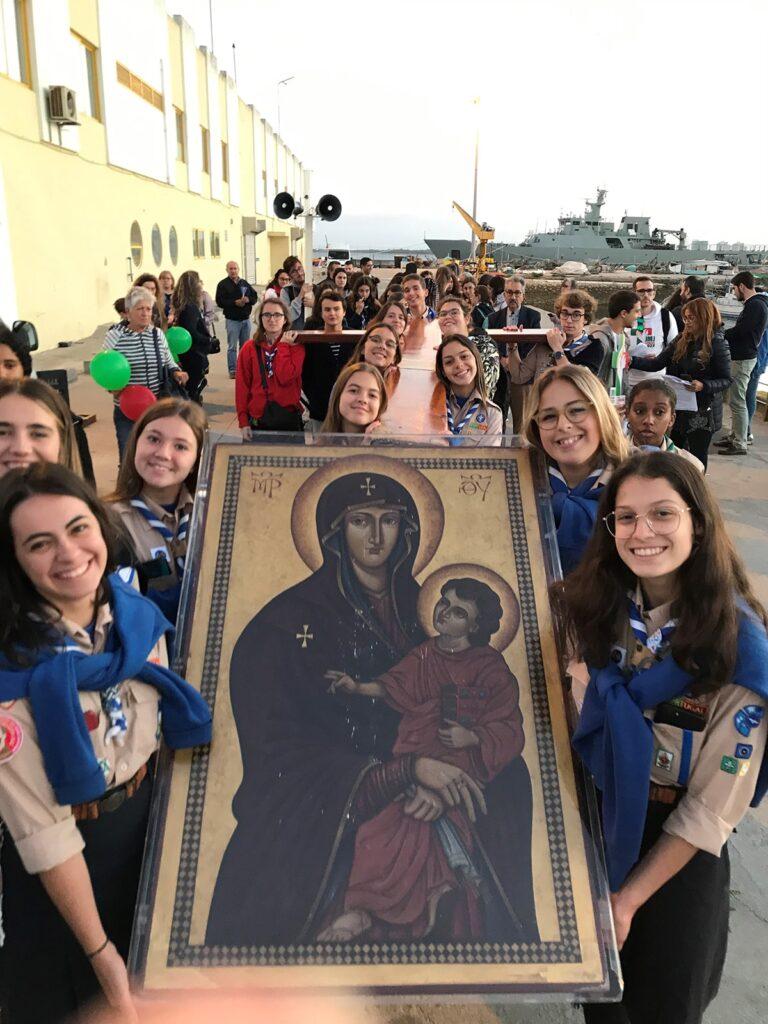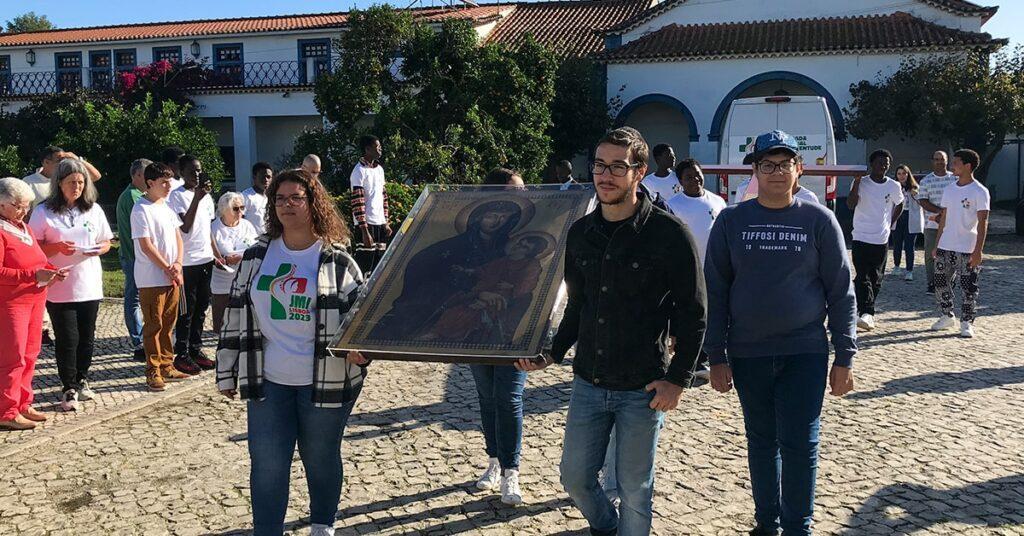 The youth team of the Vicariate Youth Council, in communion with the parish priests, tried to make these days a time "of outreach" for the Christian communities, taking the Symbols to the peripheries and to those whom the Lord also wants to welcome into his Kingdom. In this sense, these Christian icons were mainly in the natural contexts of the people and groups, so that they could be seen, touched, and have some inner impact. Even so, the entire vicariate was involved in welcoming the Symbols in the diocese, in the Eucharist of welcome in the Cathedral on October 31st; and also in the Vigil, in the farewell of the Symbols, on November 4th, in the church of Our Lady of the Conception.
The richness of these days was immense, with the awareness that God will make these seeds flourish.
Also the young people who were able to experience such a gift of the Church's life, have already felt the perfume of the great event of the World Youth Day planned for next August.
The symbols have also marked the life of the young people of St. Joseph Parish, having participated in various moments, along with many others from our vicariate.