Less than two weeks before the start of World Youth Day (WYD) Lisbon 2023, the 2nd edition of stamps was presented this Wednesday at the Church of Nossa Senhora dos Navegantes (Church of Our Lady of the Navigators), in Parque das Nações. The commemorative coin of WYD Lisbon 2023 was also launched.
The 2nd collection of stamps, produced by CTT, comprises two stamps, one with the image of young volunteers and the other with that of Pope Francis, and also a philatelic block with a stamp, which features symbols alluding to WYD. Values ​​are between 0.61 euros and 3 euros and each stamp has a circulation of 75 thousand copies.
According to CTT, "this historic event taking place this year in Lisbon would have to be part of our national philatelic plan. World Youth Day has two symbols that accompany and represent it: the pilgrim cross and the icon of Our Lady Salus Populi Romani".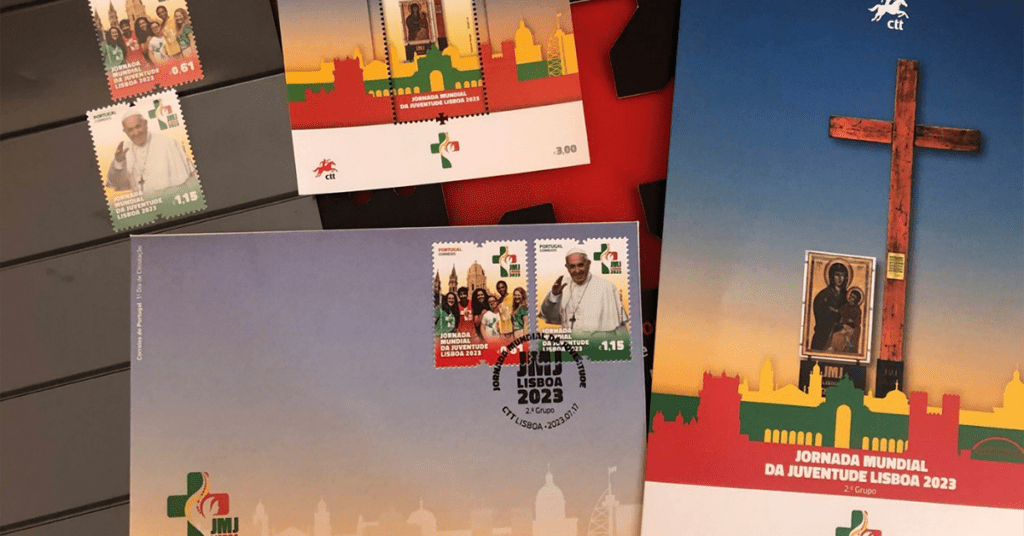 Commemorative Coin
Casa da Moeda (Coin House) also wanted to celebrate the arrival of WYD Lisbon 2023, launching a €2 commemorative coin that brings with it a good cause. All proceeds from the copies sold will be used to finance the trip to 15 young people from all PALOP countries, who without this support would not have financial conditions to participate in WYD.
The Bishop D. Américo Aguiar, president of the WYD foundation, says that this initiative "was welcomed with great joy by these countries and by the Episcopal Conferences". "Money seems cold, without feeling, but there are also examples of the opposite and this is one of them", he added.
The coin was produced in three types of finish: 7500 copies in BNC, another 7500 in proof, and one million in normal bimetallic finish, so that they can "go hand in hand", since, as stated by D. Américo Aguiar, the objective is also to "spread the coin throughout the country".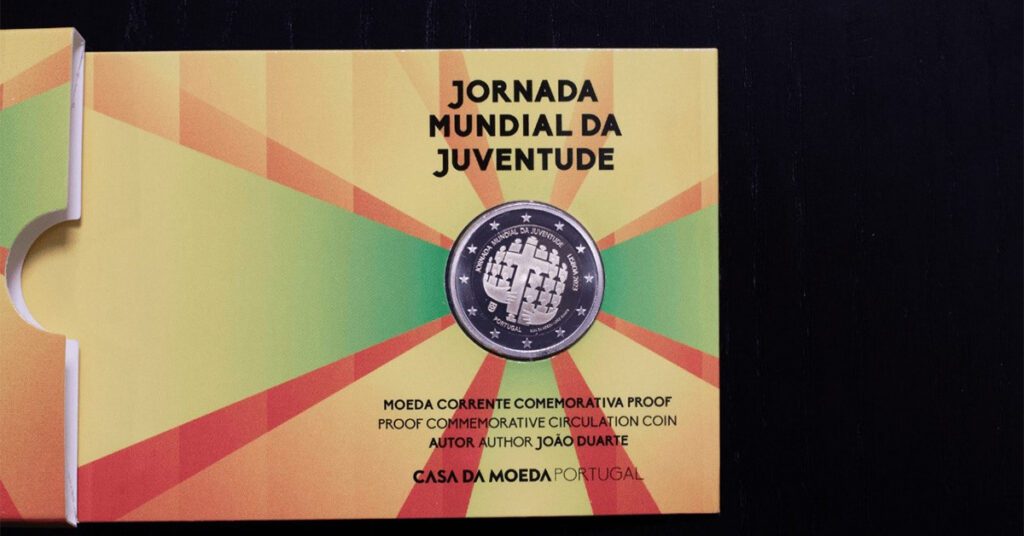 13 days before the biggest meeting of young people from all over the world with the Pope, the 2nd edition of stamps alluding to WYD Lisbon 2023 and the commemorative coin of World Youth Day went into circulation.