On May 19, the Salesians of Funchal received the symbols of World Youth Day: the pilgrim cross and the icon of Our Lady Salus Populi Romani.
The reception consisted of a liturgical celebration held in the schoolyard and presided over by the Director of the College, Fr. José Jorge Morais, in which the entire educational community, students, parents, teachers and auxiliaries of educational action participated.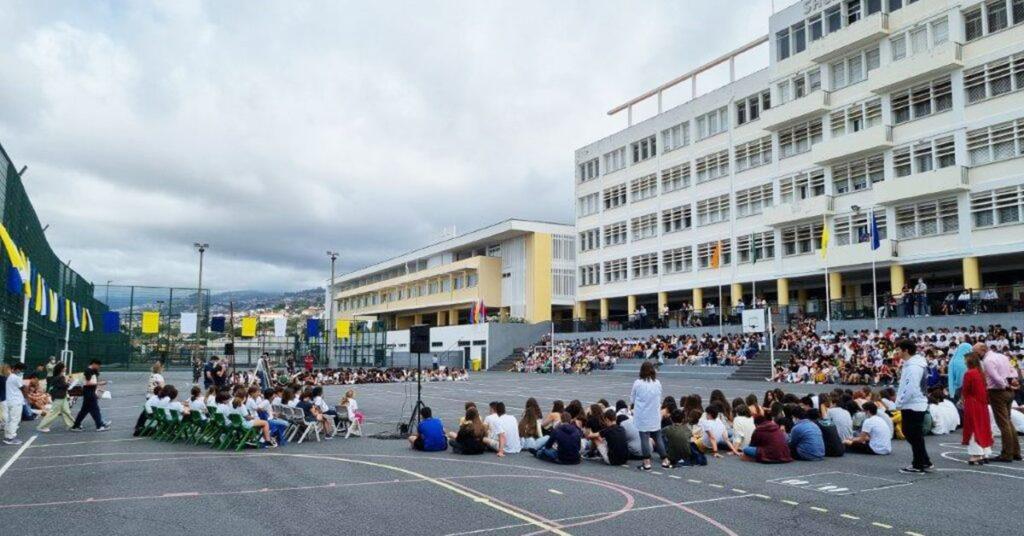 Before the anthem of World Youth Day – Lisbon 2023, which kicked off the celebration, Fr. Carlos Almada, coordinator of the WYD Diocesan Committee, explained the meaning, history and "miracles" generated by the passage of symbols in the various dioceses of the country.
The priest called for the participation, particularly young people, in world day in Lisbon in 2023.
"WYD is an opportunity for meeting young people and celebrating the youth faith in Jesus Christ, our Savior," he concluded.