On November 3th, the Salesian Sisters in Setúbal welcomed the Symbols of World Youth Day, on pilgrimage in the Diocese.
The Pilgrim Cross and the Icon of Our Lady Salus Populi Romani arrived at the door of Casa Santa Ana where they were welcomed by the students of the 4th year singing the hymn of WYD Lisbon 2023 and some members of the Salesian Family. Teachers, past pupils, collaborators, young people from the Salesian Youth Movement, ADMA, Salesian Co-operators and Sisters came together to give thanks and proclaim the living Gospel.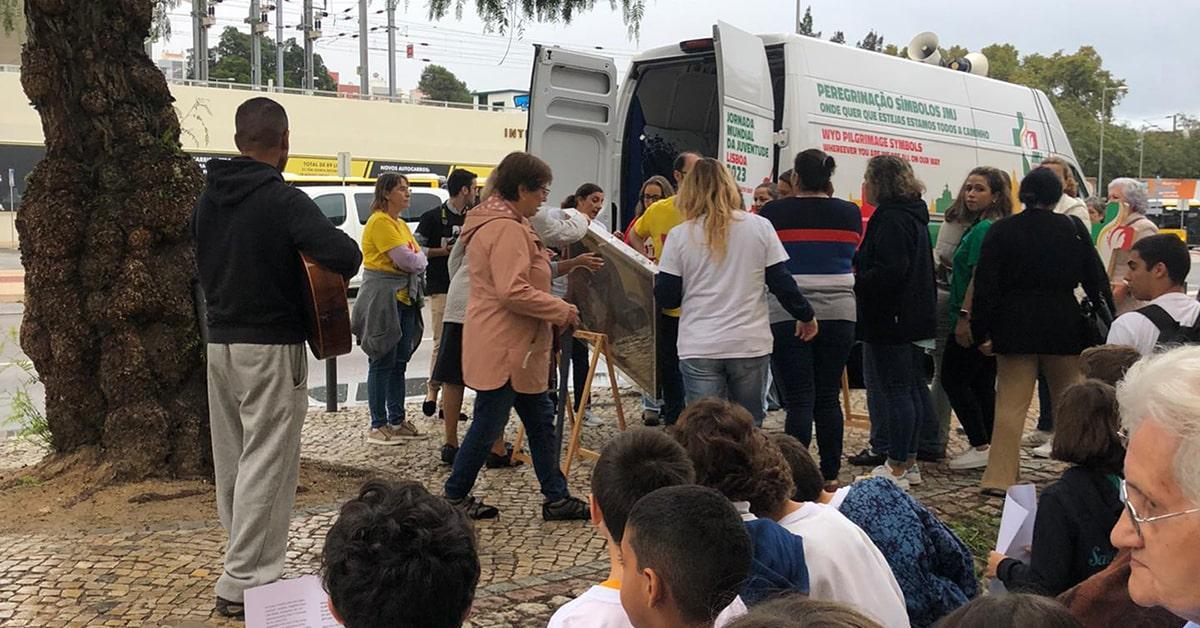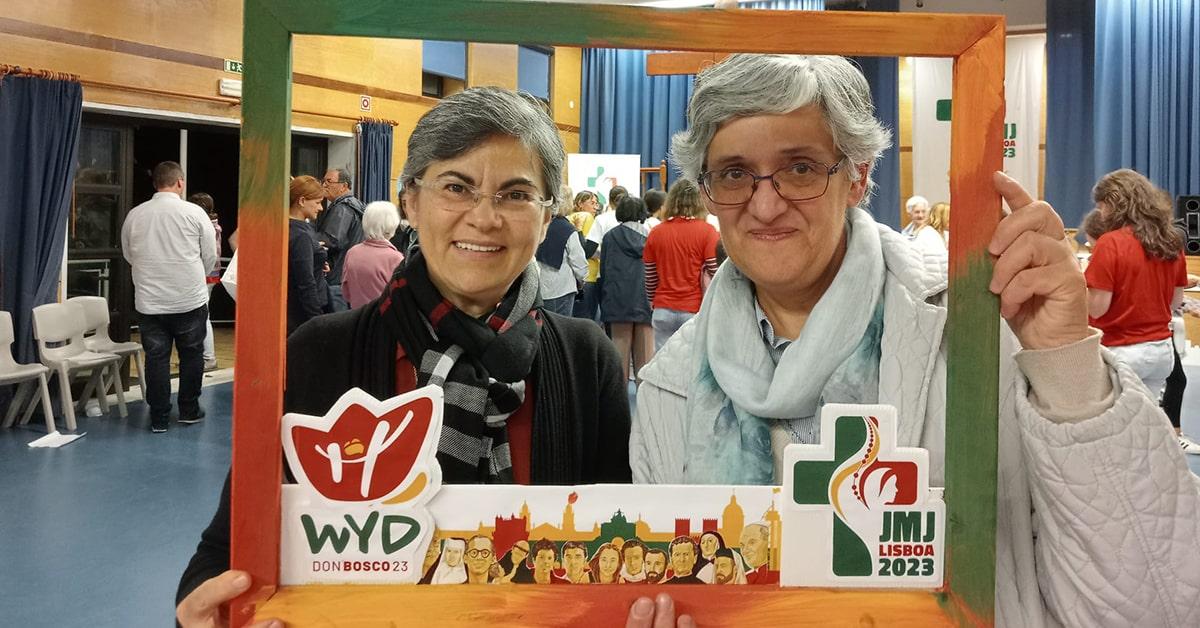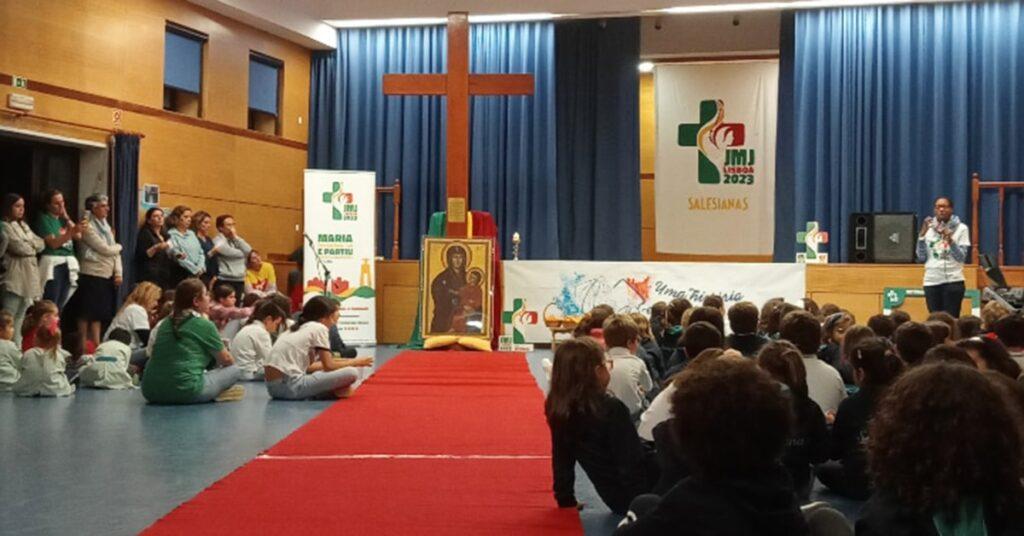 Accompanied by the students, the symbols entered the school gymnasium to the sound of the hymn, going toward the little ones of the pre-schoolers and the other students of the first cycle, as well as the young people of the Welcome House, SYM, past pupils, parents and all those who wanted to join in the celebration.
The welcome and initial greeting was given by Sister Maria da Conceição Santos, director of Casa Santa Ana, followed by a musical moment and the recitation of the rosary with "living mysteries" and songs performed by the children of the 4th year. Then the students and all those present were invited to entrust their intentions to God and to the protection of Mary, approaching and touching the symbols.
At the end of the moment, they went in procession to the Interface, where the youth distributed the WYD pamphlets and prayers while singing the hymn.
It was truly a moment of celebration and an invitation to live the journey of preparation for WYD 2023 and to live in constant going out, manifesting and giving thanks, in an authentic way, for the joy of knowing that we are loved by God.